MERCIA LEARNING ALLIANCE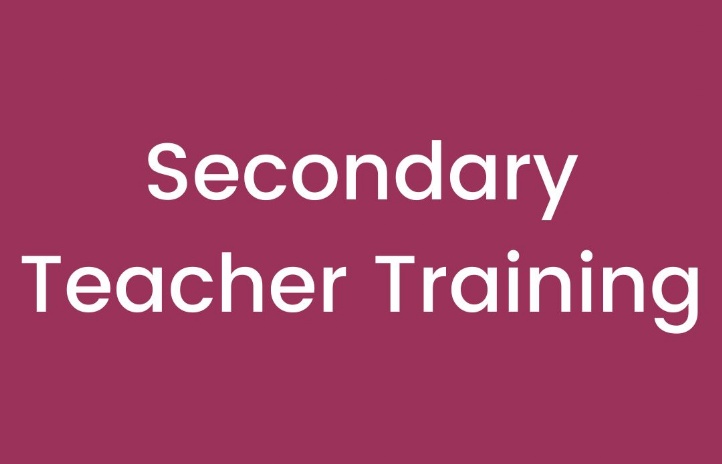 We are seeking to recruit outstanding Secondary trainee teachers across Mercia Learning Trust.
PGDE with QTS
1 Year Fulltime Training Contract
Bursaries of up to £24,000
Course Fees £9,250
Numerous positions available
Mercia Learning Alliance (MLA) offers aspiring Secondary teachers high quality training opportunities within Mercia Learning Trust (MLT) and across Sheffield. Working with our provider, The University of Sheffield, you will shadow colleagues and learn about teaching in a range of schools across the city. The placements across MLT and in our partner schools, many of which are outstanding, provide an invaluable insight into teaching as a profession, and your training will prepare you fully for a successful career in teaching.
Working with young people as a teacher is an incredibly rewarding experience. MLA is proud to be part of training future educators to help young people in Sheffield and beyond to realise their ambitions and potential and to develop into well-rounded citizens.
We work in close partnership with the University of Sheffield to deliver the Post Graduate Diploma in Education (PGDE with QTS and 120 Masters' credits). We are proud of this association with the University of Sheffield because of the high quality professional learning the University offers for initial teacher training.
As a Mercia trainee, you will be a student at the University of Sheffield, have a University tutor and follow the same course as other University trainees, including the same seminars, assignments and numbers of days in school and university. However, you will also benefit from a close relationship with an outstanding School and its partner schools and have access to world class additional training delivered by superb classroom practitioners from within your chosen specialism and beyond.
We offer:
A partnership of outstanding schools with high quality providers (PGDE with The University of Sheffield).
A high quality training programme for English, Maths, the Sciences, Modern Foreign Languages, Geography and History.
The University of Sheffield is the HEI provider for the secondary course and they have a strong tradition of successfully delivering ITT, recognised as 4th in the country in the Good Teacher Training Guide 2014 with world-leading international research and number 1 in the UK for research impact.
A course led by a highly skilled team of mentors and lead teachers.
A wide variety of opportunities to collaborate with other schools across Sheffield and gain experience in a broad range of school environments.
You will be part of Mercia Learning Alliance from day one, which means we take a real interest in your development as a teacher, from training through to leadership.
You will be a fully-fledged member of staff of whichever schools you are based in and in that way benefit from all the CPD opportunities available – including those linked to us as a Teaching School.
A PGDE with 120 Masters' credits and QTS. You may be able to continue to study for your full Masters' qualification with the university through distance learning in your first or second year of teaching, needing only to complete an additional 60 credits for this.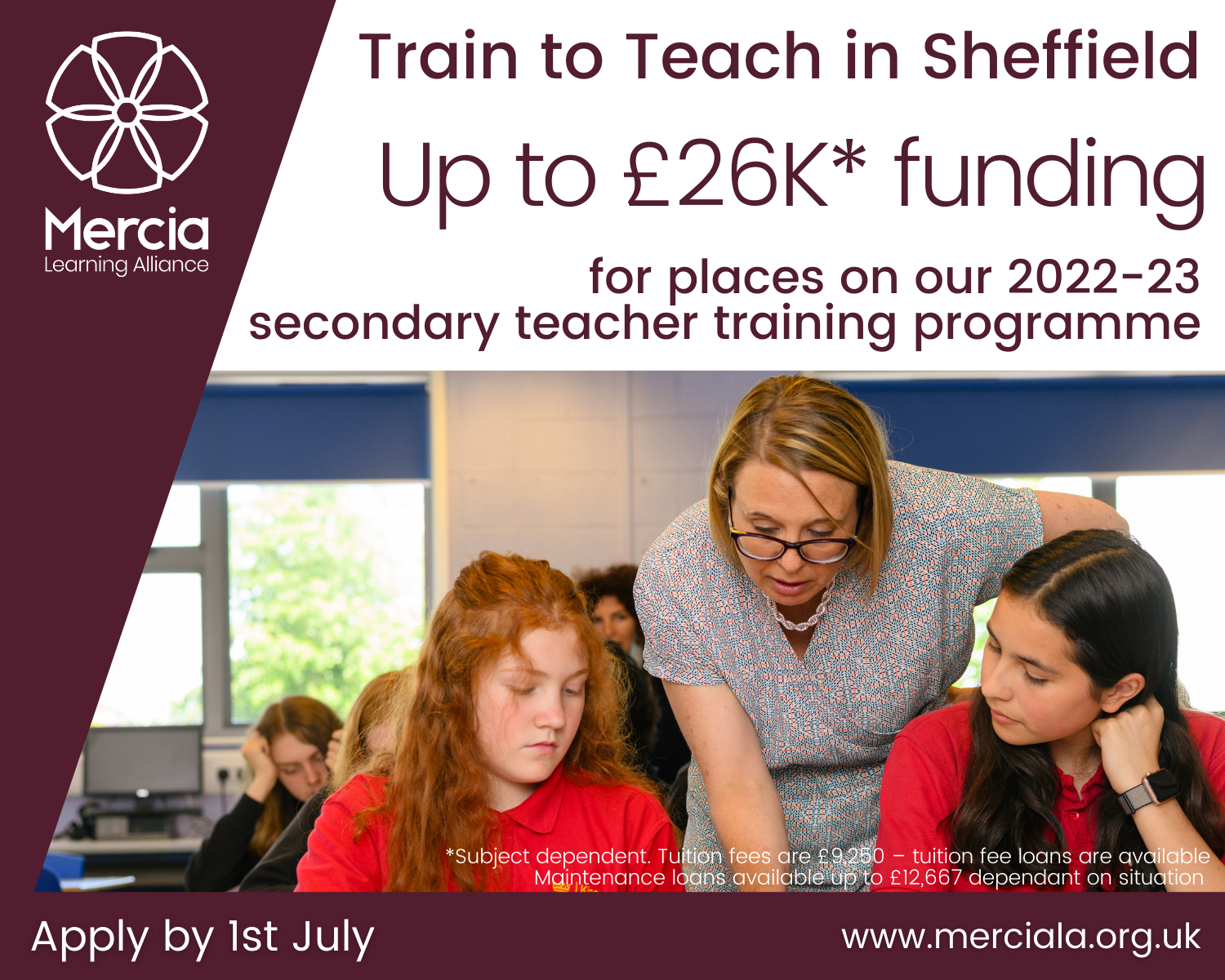 Currently, schools you can train in within MLT and our alliance are:
King Ecgbert School
Newfield Secondary School
Forge Valley Secondary School
Firth Park Secondary School
Wales High School
What are we looking for?
We are looking for the next generation of outstanding teachers and subsequently those who will lead our schools in the future. You will be enthusiastic and passionate about children and education, but also care about our schools and the communities they serve, and the special ethos each of these schools has.
You must have excellent communication skills, be well organised, hardworking and able to work successfully as part of a team.

You need to be resilient, reflective and willing to evaluate and learn from your mistakes.

You need to be emotionally intelligent, approachable and empathetic.

Candidates should be confident, creative and inspire effort and trust in pupils.

You must have the ability to deal with a heavy workload; be able to meet deadlines and enjoy working as part of a team.

Above all, you need to enjoy working with young people and be committed to making a difference to their lives.
For further information on the recruitment process, entry requirements, bursaries and a detailed overview of the course please visit our website.
Deadline for applications is 1st July 2022.
If you have any questions regarding this post, please contact Helen Boddie at enquiries@merciala.org.uk.