Mercia School architecture recognised with presitigious award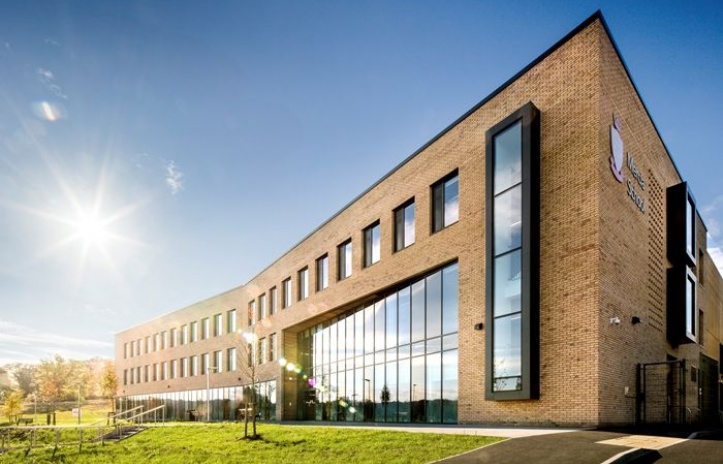 The impressive and forward-thinking architecture of Mercia School has recently been recognised on a national level. Shortlisted alongside 15 other stunning architectural triumphs in Yorkshire, Mercia School's architects Bond Bryan have won the prestigious 2019 RIBA Yorkshire Award.
Mercia School was built in response to an increased demand for secondary school places in Sheffield. The brown field site was identified by the Local Authority as one that could be completely transformed to deliver a striking and modern teaching facility, which serves a diverse community from across the city.
Anyone who has visited Mercia School is bound to remark on the contemporary, spacious, state of the art facilities. The Architects, Bond Bryan, proudly state "The scheme's plan very successfully creates a calm, ordered environment that is clearly organised and easy to navigate. Circulation spaces are day-lit by narrow voids that drop light through to the interior. A triple height void above the dining area provides welcome visual connectivity through all levels.
Sitting comfortably on its generous site, the school wraps around a sunny, south-facing landscaped courtyard. This forms the main social space and will be a pleasant place for the pupils all year round. The school has been configured to allow easy community access out of hours, and provides well-designed facilities that will be a hub for the local community. To limit building services, the school is naturally ventilated wherever possible, with opening windows cross-ventilating classrooms using the stack effect via the voids/light wells in the corridors."
Mercia School offers an education that is traditional and academically rigorous. The school has an extended school day until 5pm so that children can also be enriched through creative activities, competition and self-study. A drive for excellence and social mobility permeate the school. Community integration was key to the project's design success, with a large, glazed elevation giving the School's main entrance a welcoming frontage. The Performing Art spaces link to a central hub that facilitates community access and a central 'family' dining area used by the community.
For more information on this award, click here