Nether Edge: Environmental Campaigners!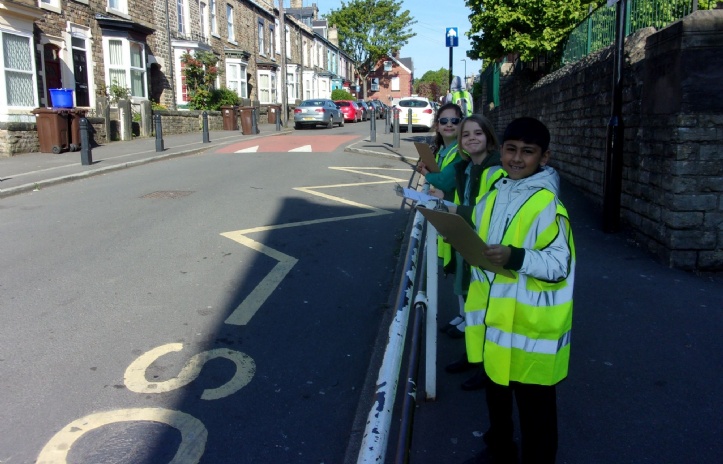 'Clean Air Day' was just the tip of the environmental iceberg for green-focused Nether Edge Primary School.
Pupils and staff at Nether Edge have been passionately working to improve the future for everyone this year. Within 4 months of starting work on green projects, the school had been awarded both bronze and silver Eco Awards, and are already starting on the work required to gain the Green Flag Award!
There's a long list of projects the school has been working on to improve the environment and educate the pupils about green matters, including: holding a 'Waste Week' to encourage everyone to try going plastic free for a week; crisp packet recycling scheme; composting fruit and veg waste for use in the garden; planting more vegetation; paper recycling in each classroom; monitoring traffic on the busy roads surrounding the school; encouraging pupils to walk to school; reducing single use plastic in school; learning about pollution; and learning about how plastic pollution can affect marine life.
Last week, Nether Edge chose to shine a light on the particular issue of pollution around the school. Due to its proximity to both Abbeydale Road and other busy streets, the school's playground is at high risk of exposure to dangerous pollutants, which have been proven to adversely affect people's health, particularly children. 'Clean Air Day', which was spear-headed by Ms Williams (Y3 teacher) and the School Council members, sought to give the children a day off from as much exposure to car fumes, by arranging with the council to close Glen Road (the main road leading to the school). We believe Nether Edge is the first school in Sheffield to be allowed to close their main road, so this really is a fantastic achievement. All pupils also took part in a poster designing competition to raise awareness of vehicle fumes, idling engines and dangerous parking on the nearby roads. The winning design will be turned into a banner and hung pride of place on the railings outside of school.
There was a buzz of excitement from the press that day, and the school gained newspaper coverage from the Star , and were even featured on BBC Look North!
So what's next for the forward-thinking and active school? Working towards the gold eco award, as well as the bronze Modeshift Star award; most definitely more recycling and education about waste, all encouraged by the dedicated staff and pupils of the school; and of course the large and active School Council, ably assisted by classroom Eco Monitors and Green Reps, will continue to educate the rest of the school through assemblies, information to take home to parents, and more community-centered days such as Clean Air Day.
These bright young children of the future are far more switched on to green matters than many adults, perhaps we have the next Greta Thunberg in our midst?