Nether Edge Accredited with Silver in Modeshift Stars Award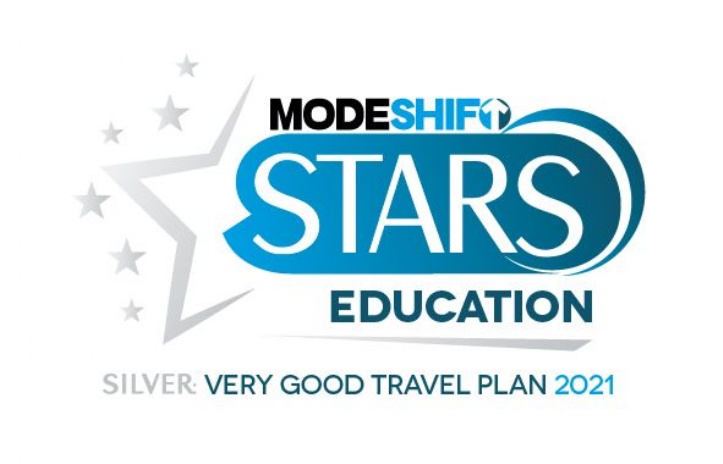 Nether Edge Primary have been awarded the Silver Level Modeshift STARS Accreditation!
Modeshift STARS Schemes
National STARS accreditation is awarded to education, business and community settings that go above and beyond in developing, implementing and monitoring an Effective Travel Plan to bring about a change in travel behaviour and reduce the number of single occupancy vehicle journeys to, from and between their sites.
Launched in 2008, the STARS Education scheme is supported by the Department for Transport and has seen over 1,400 schools in England achieve accreditation since its inception. As of January 2020, 69 local authorities are participating in the scheme with well over 3,500 schools registered nationally. In the Autumn and Spring of each year, schools, local authorities and key partners come together for the National STARS School Travel Awards which recognise the outstanding schools from each local authority.
The STARS Business and Community schemes were developed on the back of the success of STARS Education and launched officially in April 2019. As of January 2020, there are 24 local authorities in England that use the system to develop and monitor Workplace and Residential Travel Plans for their areas, using the accreditation element to recognise the delivery of effective Travel Plans.