King Ecgbert: World Class School Symposium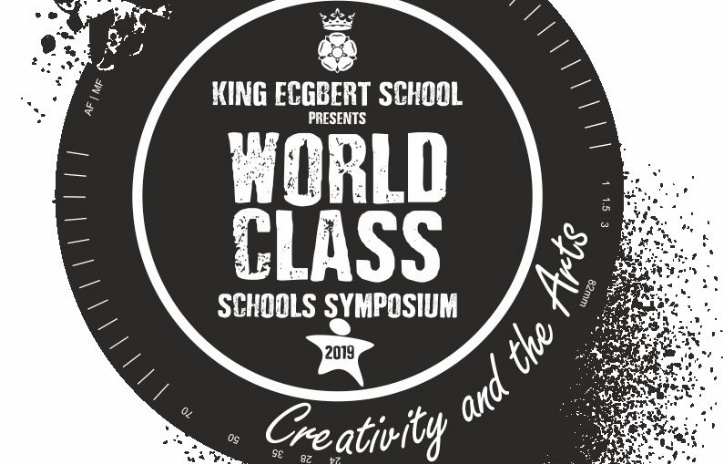 King Ecgbert School was very proud to have been accredited with 'World Class School' status in 2017. The outstanding secondary is now looking forward to hosting a celebration of all World Class Schools on Thursday 4th July at King Ecgberts.
Being a 'World Class School' means that KES has been awarded a quality mark which identifies them as a school that has gone beyond outstanding. What is particularly special about the World Class status, is that the focus is not on the school itself, but the students. The mark is awarded as an accreditation of the world class skills and competencies of the students in the school, against the rigorous WCSQM framework.
This is an incredible achievement, and one which recognises the progress made and the journeys the students go on, and the opportunities available to them. King Ecgbert stands out as the only school in Sheffield, and indeed one of very few in the North, that has this highly sought after accreditation.
On Thursday 4th July, King Ecgbert School will be hosting WCSQM's annual Symposium. The event provides an annual opportunity for headteachers, CEOs, deputy heads, senior teachers and students from World Class accredited schools across the country to share ideas and learn from each other during a day packed with workshops, presentations and networking opportunities.
The theme for this year's Symposium will be 'World Class Creativity', with schools and high profile partner organisations coming together to debate, celebrate and share ideas and best practice for World Class creative curricula.
250 delegates made up of around 50 CEOs/headteachers, 100 school staff and 100 World Class students from around 55 World Class schools UK-wide will come together for:
A keynote talk from Miles Tandy, Head of Professional Development at the Royal Shakespeare Company
A keynote talk from Robert Hastie, Artistic Director at Sheffield Theatres
Presentations, workshops and creative performances hosted by World Class accredited schools and partner organisations including OM Interactive, Sheffield Music Hub and the National Society for Education in Art & Design
A networking session for CEOs and headteachers to come together to create a blueprint on creativity in the curriculum, for submission to Secretary of State for Education, Damian Hinds.
A tour of KES' unique learning space
An Awards Ceremony to accredit newly accrediting special schools, and re-accrediting World Class secondary schools.