Inspirational Mercia Meet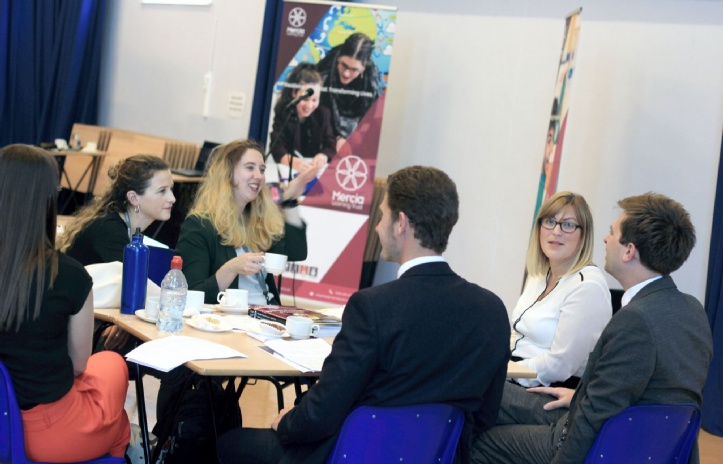 The first ever Mercia Meet was held at King Ecgbert School at the end of June.
The Mercia Meet was a fantastic opportunity for teachers across the Trust to come together again, following on from our inaugural MerciaEdCon conference in February when Chris French, CEO, set out his vision and mission for the trust. We also launched our school curriculum framework at the conference which identifies aspects of teaching and learning which are priorities for us. The Teach meet gave teachers the chance to showcase and share practical ideas from their classrooms, as well as network with colleagues and gain from shared experience and knowledge.
Over 70 staff attending Mercia Meet at King Ecgbert School. Welcomed by Chris French, staff were reminded of the importance of shared vision and collaboration; from learning from each other and working together.
What followed was 11 presentations from staff from within the Trust's schools on a range of topics, including: Marking Strategies, Art in the Curriculum, Retrieval Practice in Homework, Learning through Talk, Effective Modelling, Improving Vocabulary, and much more.
The Trust would like to thank everyone who attended the Mercia Meet, and in particular to the members of staff who contributed in so many ways. We're sure you'll all agree the first ever Mercia Meet was a great success, and proves the importance of collaborative working within the Trust.