KES and Totley join lingual forces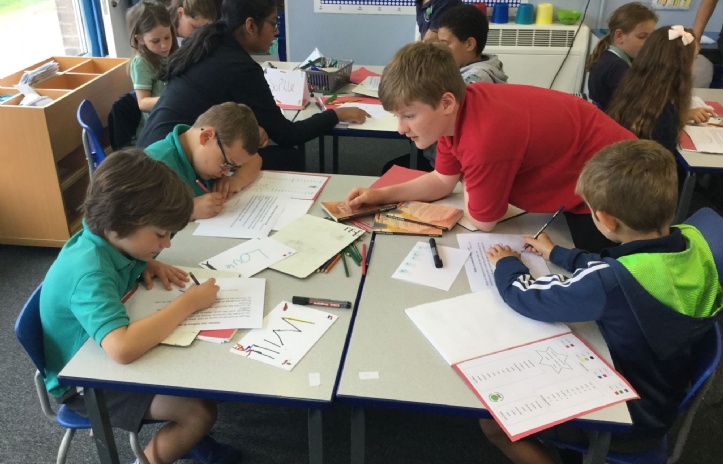 In July, seven Y8 pupils who study French at King Ecgbert School taught French to the Y3 class at Totley Primary School.
They were excellent ambassadors for languages at KES and the Y3 pupils were really inspired by how good they were at languages.
These pupils gave up 3 lunch times and a morning to deliver a session describing flags (using shapes and colours) linked to 'La Coupe du Monde Féminine' (the female World Cup) which recently took place in France.
Well done to all students and staff who got involved with this cross-Trust project.