Obituary for John Deal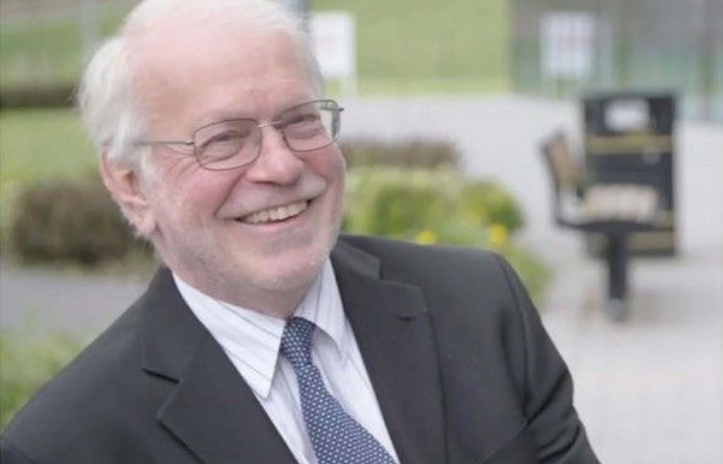 An obituary for John Deal. A great friend and supporter of Mercia Learning Trust.
John Francis Deal 30 April 1953 to 17 June 2021
John was born in Uxbridge West London, and after leaving Harrow County School as Head Boy, he attended the University of Essex to study computing.
Following his eventful university life, championing various student causes and completing his degree, John's career began in the Civil Service at the Department for Education. Here he rose through the ranks to become a project manager, implementing departmental projects over many sites all over England from Runcorn to Durham, London to Nottingham, Sheffield to Coventry. Combined with the fact that his wife Sandra also travelled with her job, a central base was needed, and with its proximity to stunning scenery and excellent road networks, Sheffield, and in particular Dore, became the family base in 1999.
John believed passionately in education, especially for young people, as a way of combatting many of the negative behaviours that spread division and conflict in society and so, when he moved to Dore, he quickly became a governor at his eldest daughter's school, Dore Primary School and later at King Ecgbert School, where both his girls went and he hoped he could contribute the skills he had.
Working with school staff, who he respected immensely for all the hard work and dedication they give, he viewed himself as a 'critical friend' to both staff and pupils. He hoped that in his role as a governor he could help create and maintain the best possible conditions for both groups to excel.
John remained a governor for 21 years until his death. During this time, he became Chair of Governors at King Ecgbert School, and in 2015 was instrumental, as a new trustee, in the formation of the Mercia Learning Trust (a partnership of six local schools, including King Ecgbert Secondary and Totley Primary).
In time he became Trust Vice Chair, and Chair of the Finance, Risk and Audit committee, and extended his governance support to Newfield Secondary as well. He brought the right mix of strategy, support and challenge, and was highly respected in this important, demanding and voluntary role.
Hidden under his gentle, calm, patient exterior, John possessed a high moral code and wasn't afraid to challenge actions in people if he felt that these actions were motivated by that individual's self-glorification and were prejudicial to the lives of the people he loved or the young who had no voice.
As a husband and father John did not view these roles as an 'add on' to his life but more of a 'way of life' that he embraced with huge amounts of love and commitment.
John's priorities when he had spare time from his very demanding job were, without doubt or exception his wife and 2 daughters, but he often felt that living in a household with three women brought a different set of life challenges. To balance this the family welcomed a golden retriever dog called Josh to the fold.
John loved family life and all that it entailed, often remarking during the teenage years of late nights (or more realistically early mornings) when demand for 'Dad's Taxi Service' was at its highest that 'fatherhood is life's greatest adventure', sometimes though said through gritted teeth and often with tired eyes!
Early retirement from the Civil Service in 2010 gave John more time with his wife and family and to pursue and develop all his life interests and hobbies to a greater extent. Of course, he was able to offer more time as a school governor but he was also able to pursue in greater depths some of his other loves, such as that of scuba diving.
John had been introduced to scuba diving a few years earlier on a family holiday and found the whole experience so exhilarating and exciting that he wanted to become more involved with the experience, from improving his underwater photography skills to teaching others and passing on his enthusiasm so he became well qualified in this field. Even cold-water diving didn't faze John and regular trips to Capernwray in the Lake District became eagerly anticipated.
John didn't stop there with his hobbies - as a fully qualified amateur swimming referee he found himself in high demand to officiate at amateur galas from inter- school games to university meets (BUCCS) and one of his favourites, the disability swimming galas. The disability swimming galas never failed to inspire him and the level of skill of all the swimmers he found awe inspiring.
Skiing was another of John's hobbies - it had been while skiing that John met his wife, Sandra. Regularly during the summer months and with membership of 'Snowzone' in Wakefield, practice lessons helped prepare them both for their annual skiing holidays.
John had enormous amounts of energy and his hobbies didn't end there. Cycling and summer cycling holidays, particularly around Holland, helped build memories that are looked back on by his family with delight and quite often, humour (not to mention the large consumption of the Dutch favourite – Pannenkoek - pancakes with whatever you could think of for fillings)!
A few years ago John was delighted to be presented with Honorary membership by The Rotary Club of Abbeydale for all his help and contributions to community charity based activities, mostly in the area of IT/computer expertise. A favourite of his was the help he gave for 'Music in the Gardens' event.
'Lockdown' and the loss of some of his hobby facilities didn't faze John and a move to Bakewell followed with long walks and more cycling filling the void. As lockdown eased, early morning swims were added to John's list of hobbies, and as the swimming pool was only a couple of minutes' walk away he and Sandra found this an ideal way to prepare for the day ahead.
When all other interests etc. were exhausted (!) John enjoyed DIY and gardening and to relax he was an avid reader.
It was with immense shock and a deep sense of loss that John's severe and unexpected heart attack in June cut short the full, well lived life of a vibrant, dearly loved husband, father and a gentle, gentleman.