Totley Primary opens fantastic KS2 extension!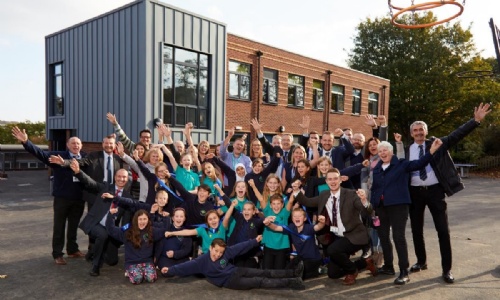 Following several years of planning and an intensive construction timeline, the new KS2 extension was completed on time for the start of the new 2018 academic year. This will provide space for additional children as the school expands each year from a one to a two form entry school.
The new build, which is skilfully integrated into the original 1950s school building, includes: 6 classrooms, a food technology room, a media space, a science room, three group rooms, a new library and fantastic new outdoor spaces. Headteacher Ben Paxman said, "The full scale of what the children will benefit from is clear: a fantastic, purpose-built state of the art facility which propels our lovely 1950s school into the 21st century!"
Encouragingly, despite the substantial disruption caused to the school community during the build period, EYFS and KS2 attainment and progress were close to record levels, which is a testament to school effectiveness.