Valley Park Shines in the News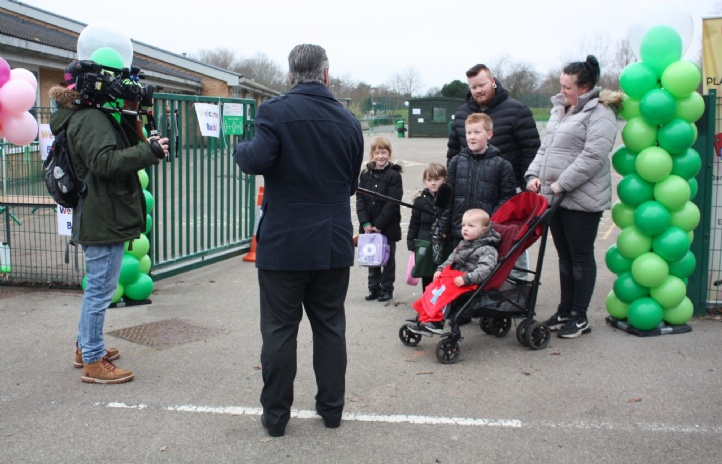 The fun, excitement and positivity everyone created on Monday's return to school has resulted in quite a bit of press attention for Valley Park!
Here's a summary:
Look North
BBC Look North (Tom Ingle) came to capture the moments our children came back to school, interviewed some families, watched as we had family breakfast and enjoyed some calming yoga, and interviewed Mrs Johnstone.
We were featured on the lunchtime and evening news reports on Monday 8th March.
BBC Radio Sheffield
As well as being featured all day in the news bulletins on Monday 8th, Mrs Johnstone had a chat with Becky on the breakfast show on Tuesday 9th! You can listen again from around 7.50am here.
BBC News Online
A full article on how our families have found the return to school can be see on the BBC News website here.
Sheffield Newspapers
Online articles here and here.
We expect to be featured in the Sheffield Telegraph on Thursday 11th March, so watch this space!