Career Development
Staff appraisal and CPD sit at the heart of our strategy to constantly support and develop our staff. The Trust provides numerous opportunities for staff to access outstanding CPD (e.g. via the Annual Conference), observe great practice, work with and learn from other colleagues, deliver training to others and develop trust-wide best practice frameworks.
Our Trust is growing and committed to retaining great people. As a consequence, every year some staff progress to new, usually promoted roles in their school, or in another school in the Trust, or into a central role within the Trust. Our scale therefore provides superb opportunities for development and career progression.
We also provide a range of formal CPD opportunities for staff at different points in their career.
Trust Career Pathway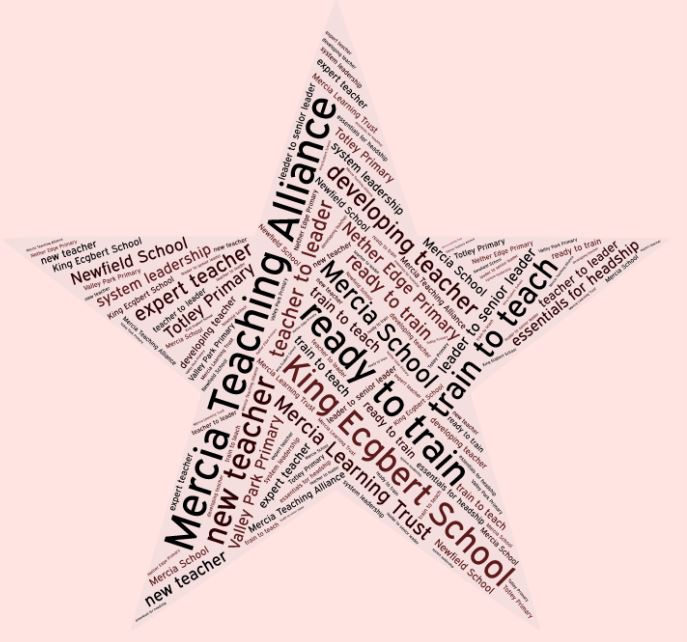 Ready to train

School experience programme: Enquire about our 'Back to School' events at which you can gain first insight into what teaching in a school would be like.

For more information about getting into teaching, click here

Train to teach

Teaching is the most rewarding and enjoyable career in which you can make a real difference to the lives of young people.

Find out more by attending one of our Teacher Training Open Events.

Mercia Learning Alliance: This is a world class choice for graduates looking for a successful career in teaching. Train with us and learn to teach in some of the most successful schools in the country. Find out more here

New teacher

In all of our schools, NQTs have a rich and personalised package of support. All NQTs have a fully trained mentor and reduced timetable to ensure that their first year in teaching is a success.

At Mercia Learning Alliance we offer Newly Qualified Teacher Statutory Appropriate Body Services to Primary and Secondary Schools.

If you are interested in any of our packages, would like to know more or have a completed registration form, please email Helen Boddie, Mercia Learning Alliance Office Manager here

Developing teacher

A network of support is available for Mercia Learning Trust RQTs (Recently Qualified Teachers) to access.

Specific training includes the Primary Developing Teacher Programme

Expert teacher

We recognise that leadership isn't for everyone and make sure that every teacher has access to high quality CPD to develop expert pedagogy.

All the CPD that takes place in any Mercia Learning Trust school is informed by current research and practice.

We recommend that all teachers in Mercia schools are familiar with books on our reading list which underpins our Curriculum Framework.

Teacher to leader

We offer both a Primary and a Secondary "Teacher to Leader" programme for teachers with a passion and desire to lead.

Bursaries are available for staff to participate in the NPQML programme.

Leader to senior leader

Individual schools within the trust provide opportunities for teachers to become Associate members of Senior Leadership for a fixed period in order to lead a whole school project, experience senior leadership meetings and have access to leadership coaching.

We also offer a Primary Leader to Senior Leader programme for aspirant senior leaders.

Bursaries are available for staff to participate in the NPQSL programme and the Diverse Leaders in education programme.

Essentials for Headship and System Leadership

Support is given for staff across the trust aspiring to headship. We encourage staff and provide opportunities to share best practice within and beyond the trust as part of system leadership.