Interested in Governance?
What can you gain from being a governor?
Being a school governor can be a rewarding and fulfilling experience that allows individuals to contribute to their local community and have a positive impact on the education of young people. Some of the benefits of becoming a school governor include:
Making a difference: School governors have the opportunity to shape the direction and policies of a school, and to ensure that resources are used effectively to benefit students.

Personal and professional development: Serving as a school governor can be a great way to learn new skills and develop leadership abilities, including training and development opportunities for governors.

Building networks and connections: Being a school governor can provide opportunities to network with other education professionals and build relationships within the local community.

Giving back: School governors have the chance to give back to their community by volunteering their time and expertise to support the education of young people.

Enhancing your CV: Serving as a school governor can be a valuable addition to your CV, demonstrating your commitment to education and community service.
Being part of a governing board can give you experience of working at a strategic level and the opportunity to learn and practice skills that have a direct relevance to employers. These include:
strategic leadership
budget control
data analysis
staff recruitment
building relationships and networks
effective team working
communication
problem solving
influencing/negotiation
Testimonials from our Governors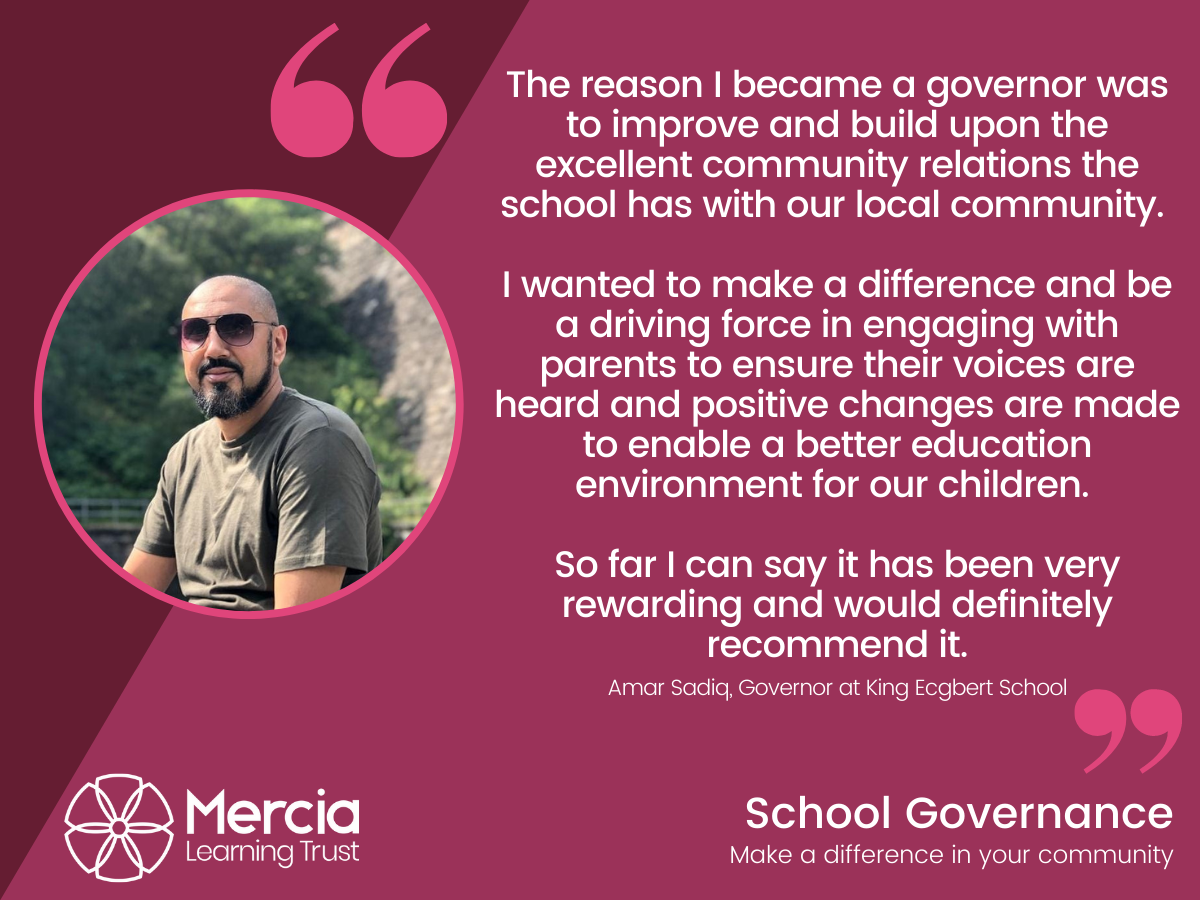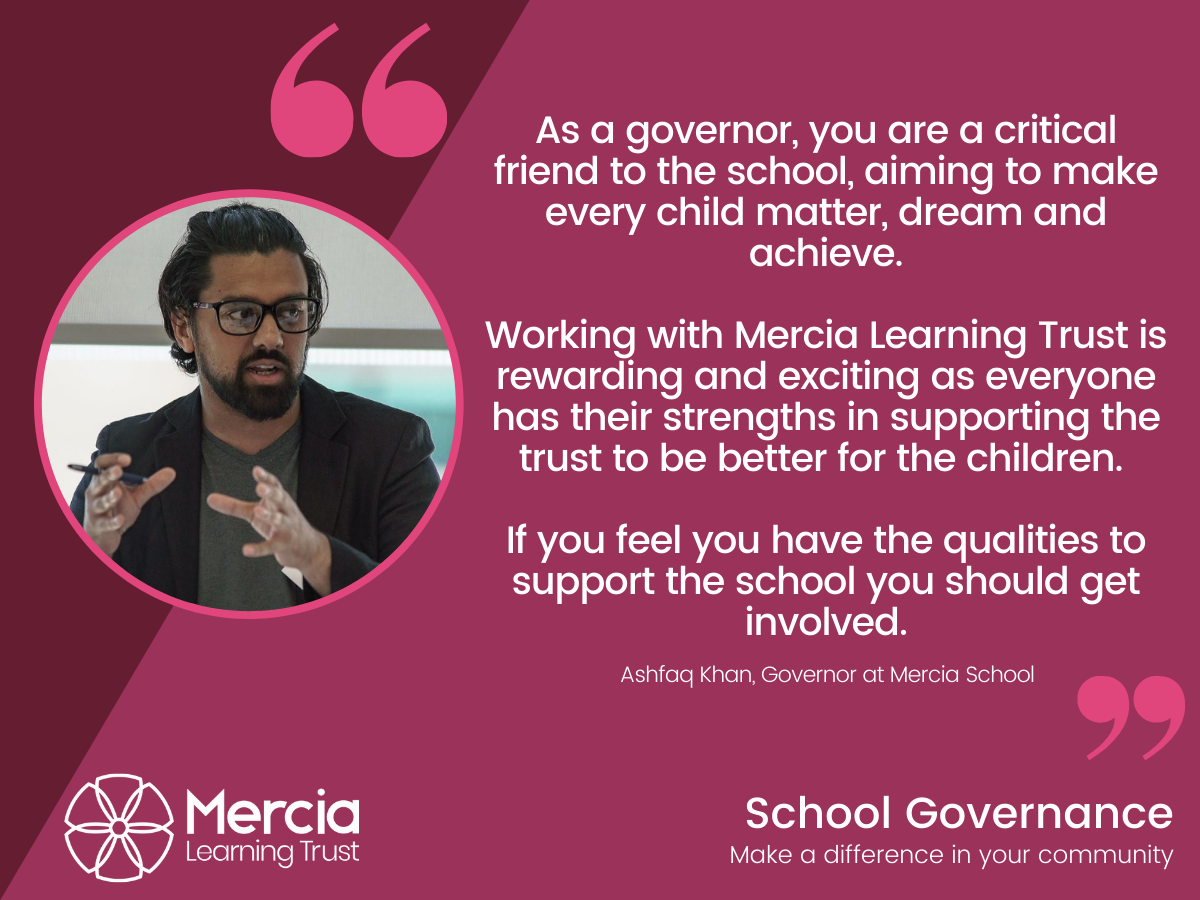 If you are interested in joining us as a Governor, Trustee or Member, please get in touch by email chogg@merciatrust.co.uk or look at the Governance Brochure below.